Superhero Weekends
Posted on April 27 2019
Have you watch the movie Avengers: Endgame yet? Superheros!!!!
No worries, we are not the spoiler type :D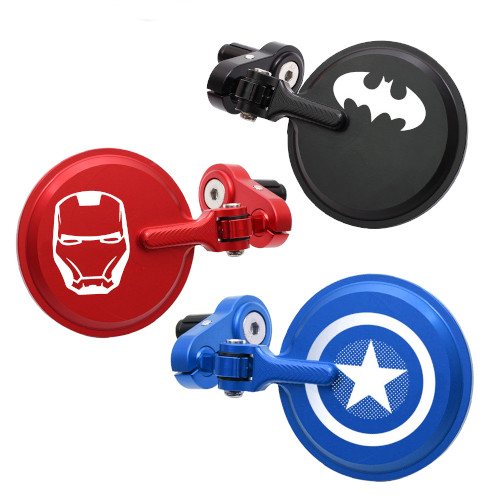 Superhero Weekends
To celebrate the final movie on the Avengers, we are having "Superhero Weekends"
Date: 27th-28th April & 4th-5th May (UTC)
Discount: 20% off discount (nearly $10 off)
You can get 20% off discount for the superhero bar end mirrors, if you purchase 2 pairs of CNC Bar End Mirrors (include 1 pair of Superhero Laser Bar End Mirrors) in one order during the above dates.
Gather power for Captain America and Iron Man to fight Thanos in this final battle. 
Our Captain America's Shield & Iron Man laser bar end mirrors are 100% CNC machined and made from high quality aluminum alloy.