Online Store Exclusive - Honda Monkey 125 Red & Gold Mirror Extenders
Posted on April 23 2020
For adult riders of Honda Monkey 125 / Z125M, mirror extender is the best option for better and comfort driving. 
Many riders reviewed the rear-view mirrors on Monkey are too low, and they hardly can see a thing after they ride on it. 
If riders do not want to replace the rear-view mirrors with high cost, mirror extender / mirror riser is the best option to solve the problem.
Last year we released black mirror extenders with Monkey 125 laser engraved logo on it, and received many good and positive reviews on the item from customers.
This year we release two more color options for the mirror extenders, gold and red. Now you can match your Monkey with same / similar color mirror extenders.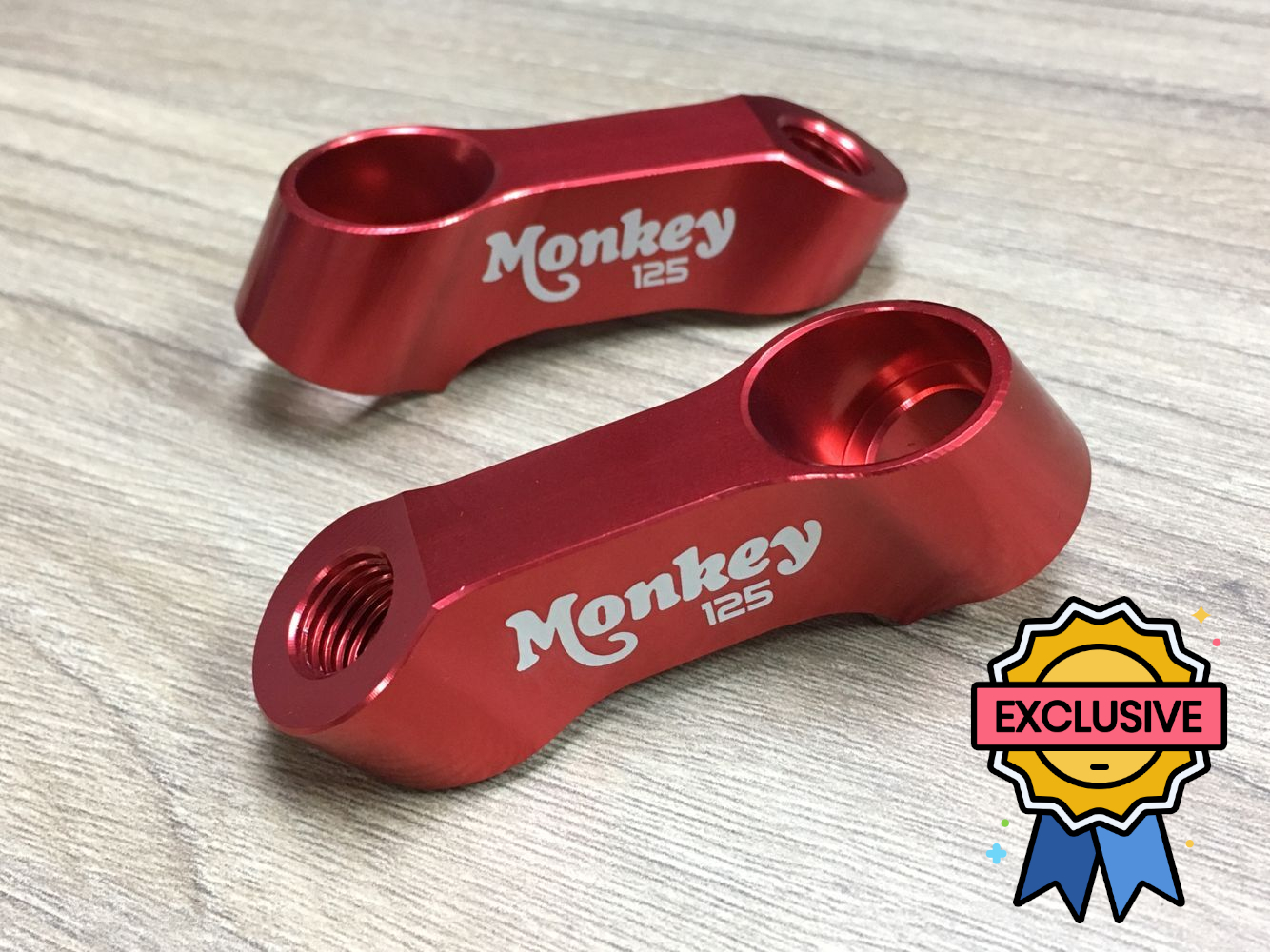 ---