Ducati X Lego - Life Size Rideable Panigale V4
Posted on June 25 2020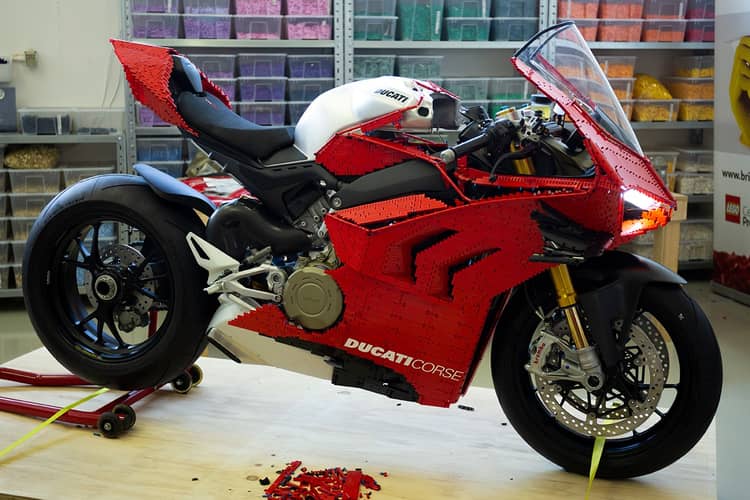 Lego Technic™ made a 1:1 life size Ducati Panigale V4 motorcycle with over 15,000 pieces of lego.
LEGO artist Riccardo Zangelmi used a real Ducati bike as base, then uses different lego pieces to replace the motorcycle's original parts.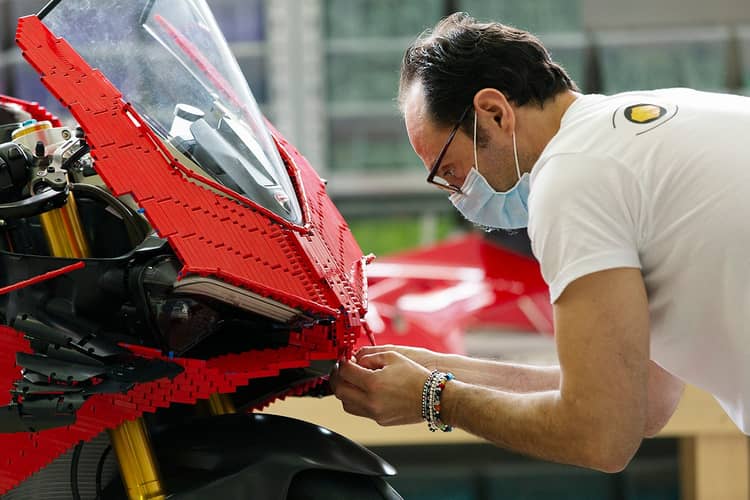 Every piece of lego blocks are joint by lego themselves, not using any glue. Riccardo used over 15,000 pieces of lego and over 400 hours to complete the project. The bike is only 180 KG with 998cc and Desmosedici Stradale R engine.